Is it really worth it to invest in an ergonomic workspace? Does ergonomics really work? Should I really invest in an standing desk or ergonomic chair? These might be questions that you have as you consider your choices for a new desk or new workspace.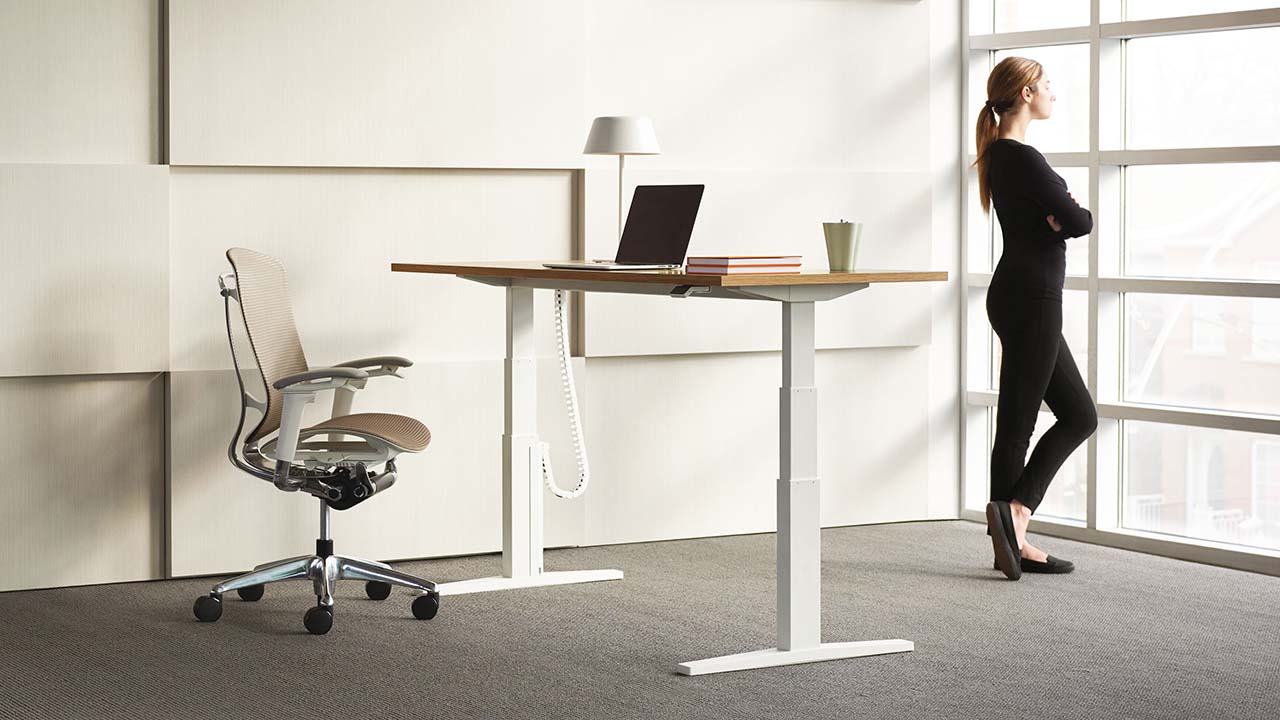 1. Minimize Back and Neck Pains
One of the most common issues faced by many desk workers is back and neck pains. A study by Nicolaas P. Pronk et. al. (2011) found out that sit/stand desks can reduce back and neck pain.
The participants received a sit-stand device designed to fit their workstation, and the comparison group did not. The researchers used experience-sampling methods to monitor sitting behavior at work during the 7 weeks of the project. They estimated change scores in sitting time, health risk factors, mood states, and several office behaviors on the basis of survey responses. 54% of participants experienced reduced back and neck pain, and improved mood states. Furthermore, the removal of the device largely negated all observed improvements within 2 weeks.
Another study by Parry, S. et al (2019) also supports this point. The study examined the intervention effects of providing standing desks in a classroom over a full school year. Increased standing time and reduced sitting time during school hours from periodic use of standing desks were maintained over a full school year. There was no compensatory loss to waking time or out-of-school moderate or vigorous physical activity at the start or at the end of the school year. When using a standing desk, students reported a small reduction in the intensity of neck, shoulder, and knee discomfort and were less likely to report neck or shoulder pain.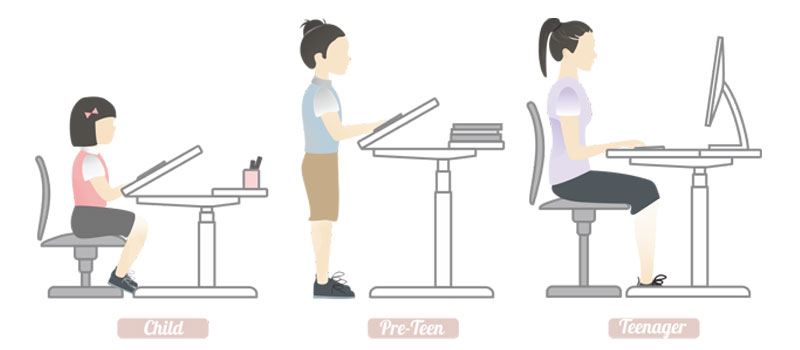 2. Reduced Blood Glucose Levels
Food coma, or postprandial somnolence, is the feeling of sleepiness or drowsiness after a meal due to the release of certain hormones as your body starts to digest food.
You're back to your desk after lunch for the second half of your workday. Soon, the computer screen starts to look fuzzy and you find yourself slumped in your chair, nodding off. You are falling into a "food coma", thanks to that heavy meal you just had.
While food is to be enjoyed, food coma is a situation you wouldn't want to be caught in.
One of the benefits of ergonomic desks is that they can minimize blood sugar spikes. A small study revealed a blood glucose reduction by 43% following 185 min of standing compared to sitting work.
Other benefits of standing after eating include:
Improved digestion

Decreased risk of acid reflux

Increased calorie burn
3. Improved Productivity
A study examined the impact of introducing a sit–stand desk to reduce the sitting time for desk workers on employees' health and work. After a three-month intervention, periods of work time spent sitting were reduced in the intervention group compared with the pre-intervention and control groups. Health outcomes improved in terms of participants' subjective health and the pain they experienced in their necks and shoulders. Regarding work efficiency, subjects' vitality in work engagement and self-assessment of their work performance improved. It has been suggested that the use of the sit–stand desk reduces sitting time and has a positive effect on health and productivity at work.
Conclusion
There are numerous benefits of switching up to an ergonomic chair. An ergonomic chair drastically improve your posture, reduce back pain and ultimately improve your overall productivity. We spend most of our time sitting in front of our desk for work, it is important that our chair supports our back properly to prevent any future implications or injuries.